We are Specialists in Personal Injury!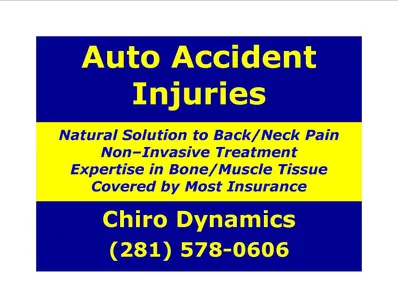 Get an Examination if You have been in an Auto Accident.
Many Soft Tissue Injuries "Do Not" Show up for Several Weeks.
Many times an Adjustment can Eliminate Your Pain!

If You are in an Auto Accident, go to an Emergency Room or Urgent Care Center to be Checked Out.

If You have an Injury, We can Help You!
We Offer You a "Free Consultation" with one of our Doctors.